Company Updates
News
2022/04/01
Bigger Engine Change Same Commitment
China Aircraft Services Limited (CSAL) have successfully completed an AOG engine change for one of our key customers on an Airbus A330. This engine change is the first Wide Body engine change completed in the midst of the COVID Pandemic restrictions and came with additional Logistical as well as the usual technical challenges.
While narrow body engine changes are a regular occurrence in the CASL facility, Wide Body engine changes are not as regular. They typically require around 20% more resources than a similar task on a narrow body aircraft. To support this a team was formed with cooperation between both the Line and Base maintenance departments of CASL. The task was completed safely within 48 hours of commencement which was a fantastic achievement demonstrating excellent coordination between the teams.
CASL operational departments along with Quality and safety conducted a comprehensive risk assessment. This considered aspects of health risks posed by conducting such a task at the height of the 5th wave of the pandemic in Hong Kong as well as technical risks associated with current experience of the task. Mitigations were developed for each identified risk including pre-start Rapid Antigen tests for staff and additional quality and supervision resources to ensure any potential errors were captured as a part of the process.
The aircraft arrived was inducted into CASL hangar (one of only two wide body capable hangar facilities in Hong Kong) on 16 March. The aircraft was returned to operational service on 19 March without any issues. Customer feedback on the timing and quality of the work has been very positive.
Adrian Beirne CASL CEO stated "The dedication and excellent teamwork between the various departments is a testament to the pride that all CASL employees that in delivering an outstanding service to our customers. I would like to thank all involved for a job well done and demonstration the CASL SPIRIT!".
Thank you for our Engine Change Team:
Base maintenance department:
Operation Manager Melvin Yu, Duty Manager Zhang Guang Feng, Huang Shuo; Supervisor Chan Kang Po, Liu Tat Hong, Chow Chun Hung, Siu Kam Shing, Kwok Ka Yi Edmond, Cheung Ka Leong Leo, Yuen Kwai Tim; Senior mechanic Wong Wai Ho, Pang Hin Yeung, Tang Tack Fai, Wong Yu Hang, Lo Chi Yung, Sun Wai Lun; Mechanic(I)Chan Ka Pok, Chan Sun Ping
Line maintenance department:
Duty Manager Wong Wing Chung; Senior Engineer Lam Kwok Fu, Lo Chun Ming, Chan Kam Fai, Supervisor Chan Kai Kwok, Wong Yuen On, Szeto Kwok Wang, Lo Siu Sing Ken, Shum Wai Cheong; Senior Mechanic Lau Kwok Ho,Cheng Kwok Pui, Tam Wai Kit, Fan Tse Kin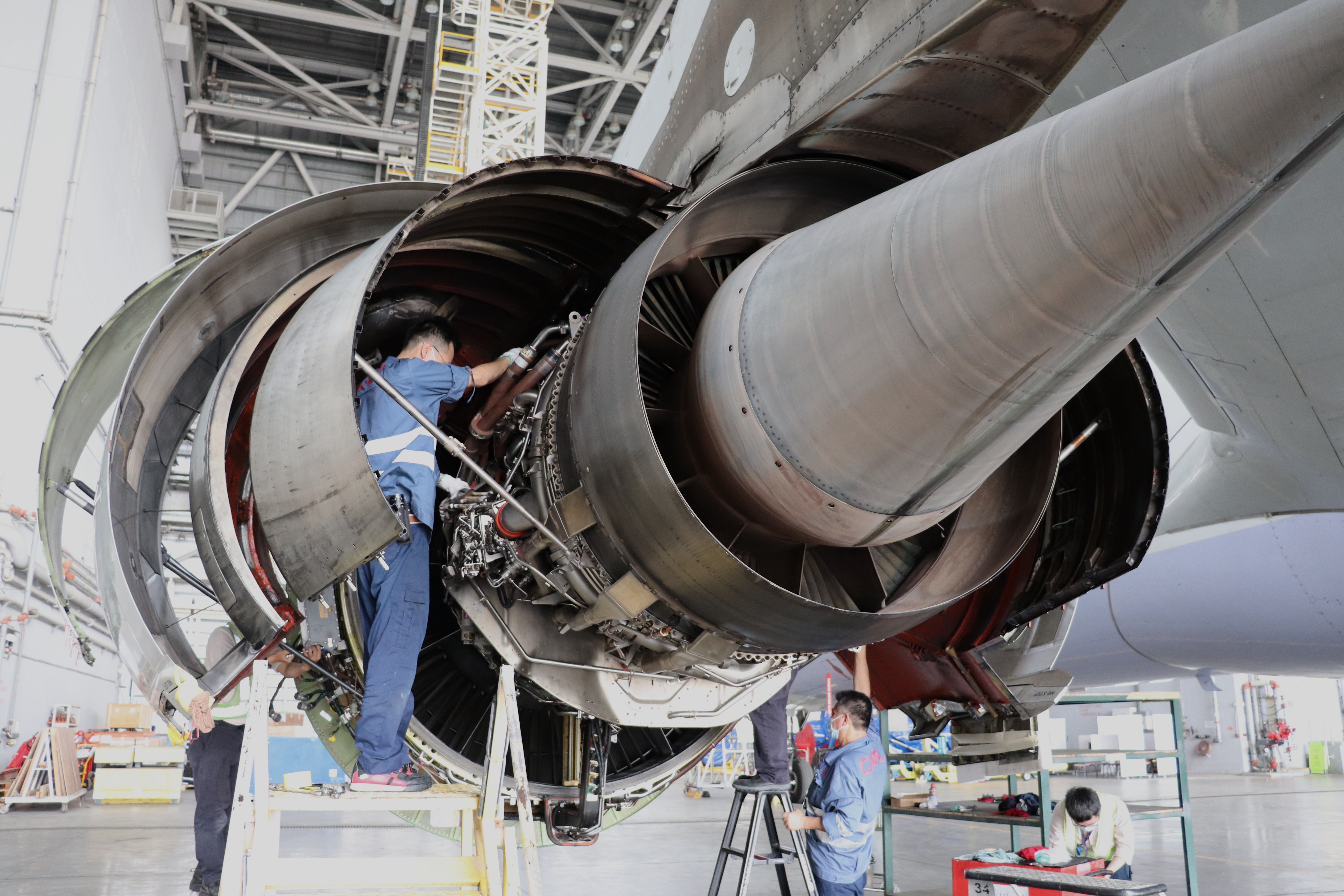 CSAL have successfully completed an AOG engine change for one of our key customers on an Airbus A330.
Engine Change Team member read the menu carefully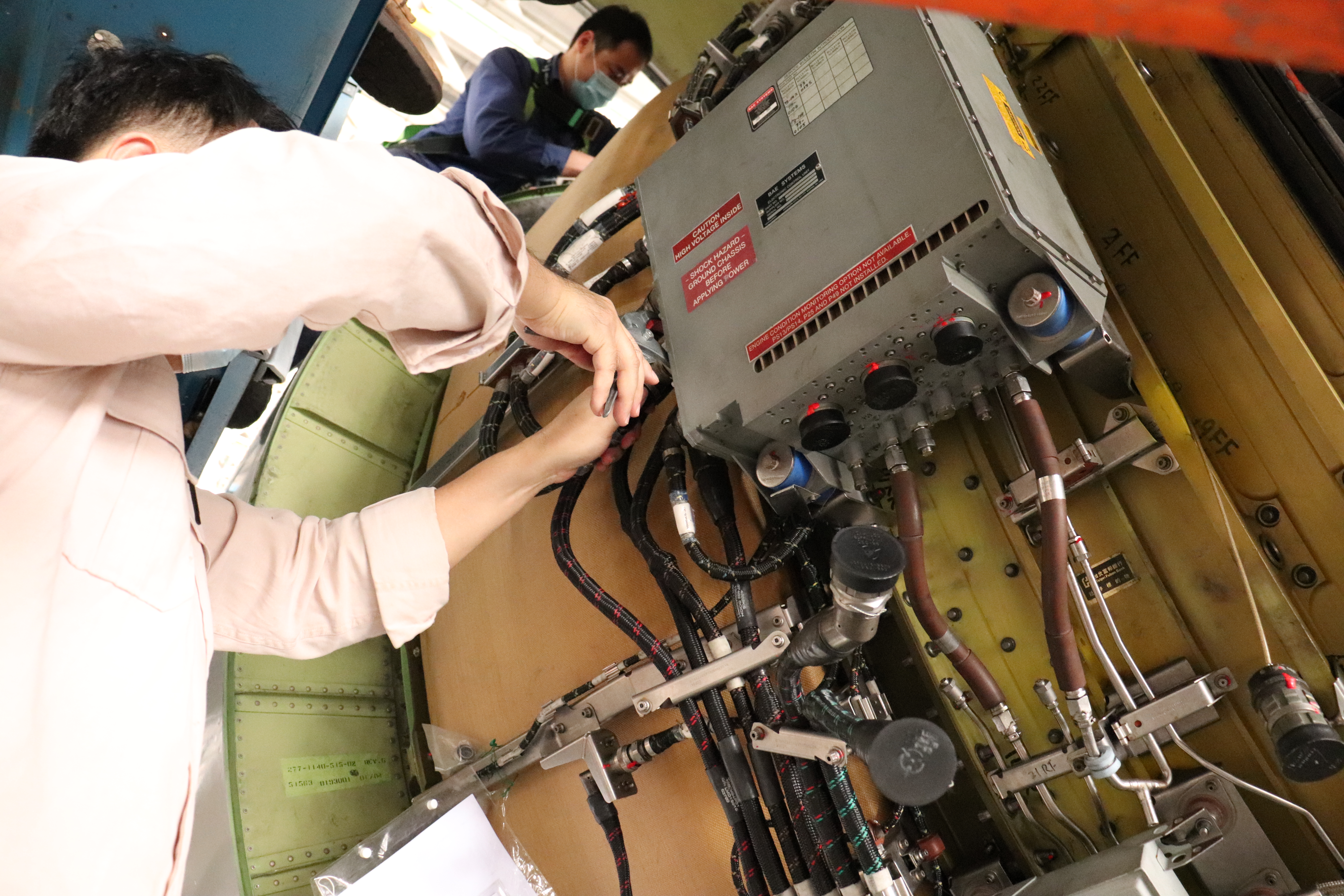 Our staffs are disassembling the connection among the fuel circuits, hydraulic circuits, electrical circuits, vent lines, etc and sealing them one by one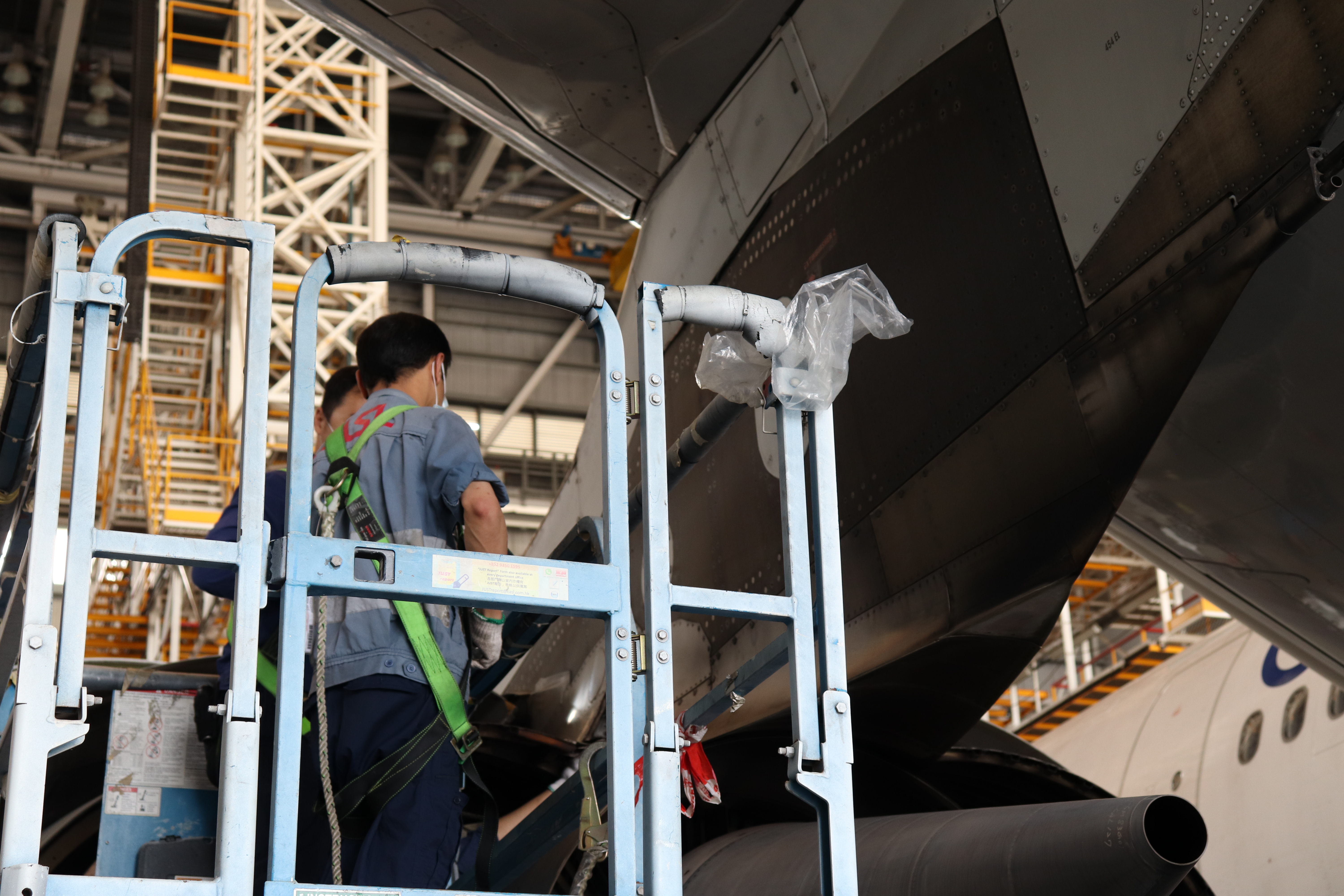 Safety is always the first priority, remember to use the safety belt for working at height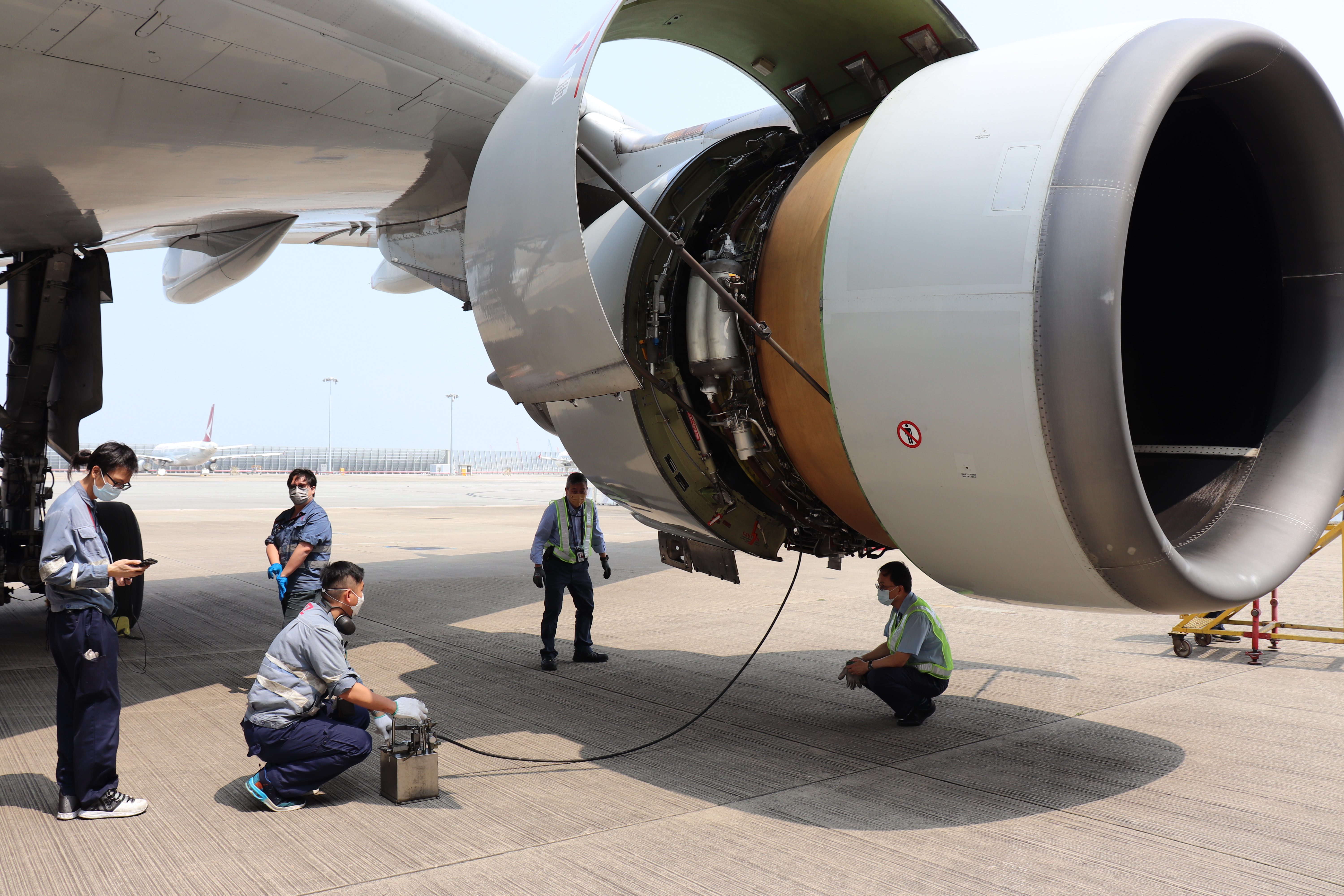 Engineers and mechanics are conducting final inspections
The engine run well
Back