Capabilities
Quality Assurance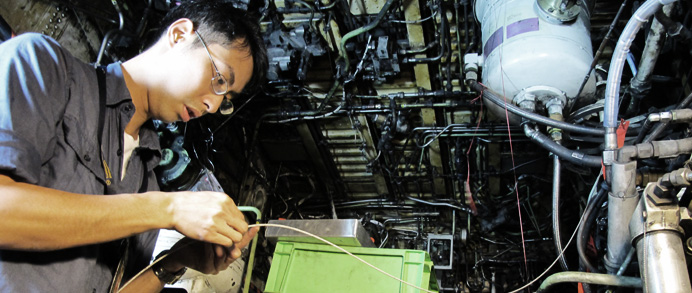 Three Levels of Inspection System in CASL
CASL implements the inspection system on three main levels which enable different operational departments to deliver quality service with self-correction capability and determine critical areas for improvement and problem-solving solutions.
1st level: Internal service inspection by a designated person in the department after completion of the service.
2nd level: Regular internal audit by Quality Assurance Department to ensure compliance with regulatory requirements and customer requirements.
3rd level: External audit by regulatory authorities or customer airlines to ensure compliance with regulatory requirements and customer requirements.


CASL In-house Training Center
CASL has its own in-house training capability and facility to ensure sustainable outputs of talented staff to join the workforce with staff enrichment programs, recurrent training courses, human factors as well as HKAR-147 approved aircraft type training courses.


Safety Management System
CASL has implemented a Safety Management System (SMS) with 10 elements according to the Factories and Industrial Undertakings (Safety Management) Regulations (F&IU(SM)R) (Cap 59AF) since 2003. Safety responsibilities are clearly allocated to all levels of staff from top to down to support the culture that safety is a matter of everyone in our company.
With the formation of the Safety Committee, the laying down of safety rules, regular workplace inspection and safety promotion, employees are highly involved in workplace safety. Apart from the SMS governed by F&IU(SM)R which has the main focus on employee safety, CASL has established another SMS in accordance with CAD 712 (SMS for Air Operator and Maintenance Organizations) published by CAD. This SMS covers a much wider scope including aviation safety and associated passenger and employee safety.


Customer-oriented Quality Assurance
CASL is not only devoted to making our customers satisfied, but we also offer them quality services with safety and guarantee for long-term cost saving. In order to do so, local and overseas training programs are continually provided to our staff so that they can keep abreast of the latest development of technologies and market trends.
In addition, our Quality Assurance Department is dedicated to conducting both scheduled and non-scheduled audits on our operations to ensure that the quality standards of our services are well maintained.