Company Updates
News
2021/09/28
CASL recognized as Partner Employer 2021
CASL has been an active player in giving back to the community. In September 2021, CASL was awarded the "Partner Employer Award" 2021 by The Hong Kong General Chamber of Small Business and Medium Enterprise in recognition of our contribution in building a harmonious and inclusive society.
COVID-19 challenges have not stopped us from giving back to society. Not only do we hire people with disabilities, ethnic minorities also contribute a significant percentage of the CASL workforce.
The "Partner Employer Award" is organized by the Hong Kong General Chamber of Small and Medium Business Limited. It aims to commend the efforts of enterprises in actively offering internship to students and employment opportunities to the disabled, ethnic minorities, rehabilitated persons, re-trained persons and retirees etc.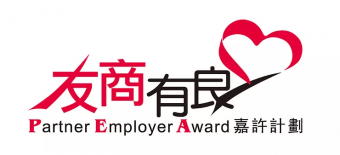 Back