Company Updates
News
2021/07/01
CASL reported in HKIA newsletter after winning employer award
CASL has been striving to offer equal opportunities as an employer. Earlier we were presented the Equal Opportunities Employer Gold Award by the Equal Opportunities Commission, recognizing our efforts in exceptional achievements in all four aspects including gender equality, equality for diverse abilities, family status equality, as well as racial equality and inclusion despite the pandemic.

We recently received positive coverage by the airport's publication HK Airport News about winning the award, sharing with airport partners that CASL is the first company at Hong Kong International Airport to receive the honor and facilitating other partners to build an equal and inclusive society.
Click here and check out the article in page 6.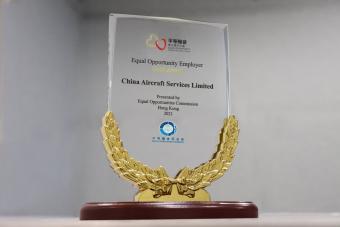 Back