Company Updates
News
2021/02/23
First CASL staff receives COVID-19 vaccination
CASL's Line Maintenance Operation Manager is the first CASL staff to receive the first dose of COVID-19 vaccine!
Based in our airport apron office and aspiring to protect himself and the airport community, Inness Tse says he anticipates vaccination will help the aviation industry recover from the current crisis for air travels without quarantine restrictions.
"I feel normal after the vaccination, just a bit tired and hungry at that night, and I am proud to be the first one getting vaccinated at CASL," says Inness, who considers the vaccination process with other members of the airport community early last week went very smooth.
As to tips for those who plan to get vaccinated, he suggests them to take advice from the Centre for Health Protection and bring some water to drink after vaccination.
Let's hope the pandemic will be over soon!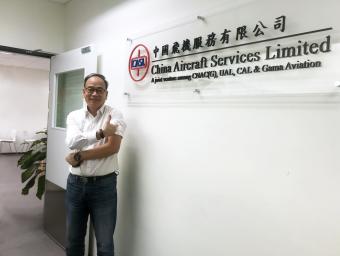 Back