Company Updates
News
2019/11/04
Andreas Meisel Becomes the CEO of China Aircraft Services Limited
CASL today announced that its Board of Directors has appointed Andreas Meisel as Chief Executive Officer effective immediately, replacing Dr. Angus Cheung who is retiring after 22 years as CEO of CASL. Andreas previously held the position of Executive Vice President and Chief Operating Officer – MRO of Ameco Beijing, which is a joint venture between Air China and Lufthansa.
"I am honored to have been elected as CASL's next CEO and entrusted with this new challenge. It is a privilege to be part of an organization that upholds the high safety standard and delivers exceptional services to the best clients." said Andreas.
It is believed that under the leadership of Andreas, he will lead the company to reach new heights and ensure the organization's strong momentum continues.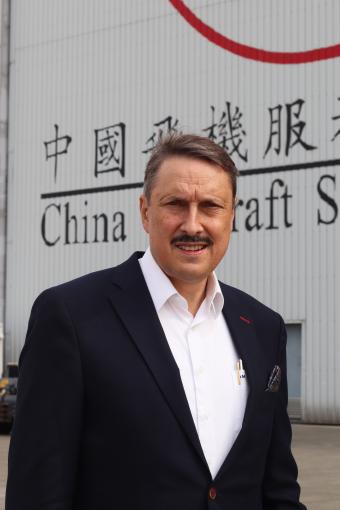 Back