About Us
Core Values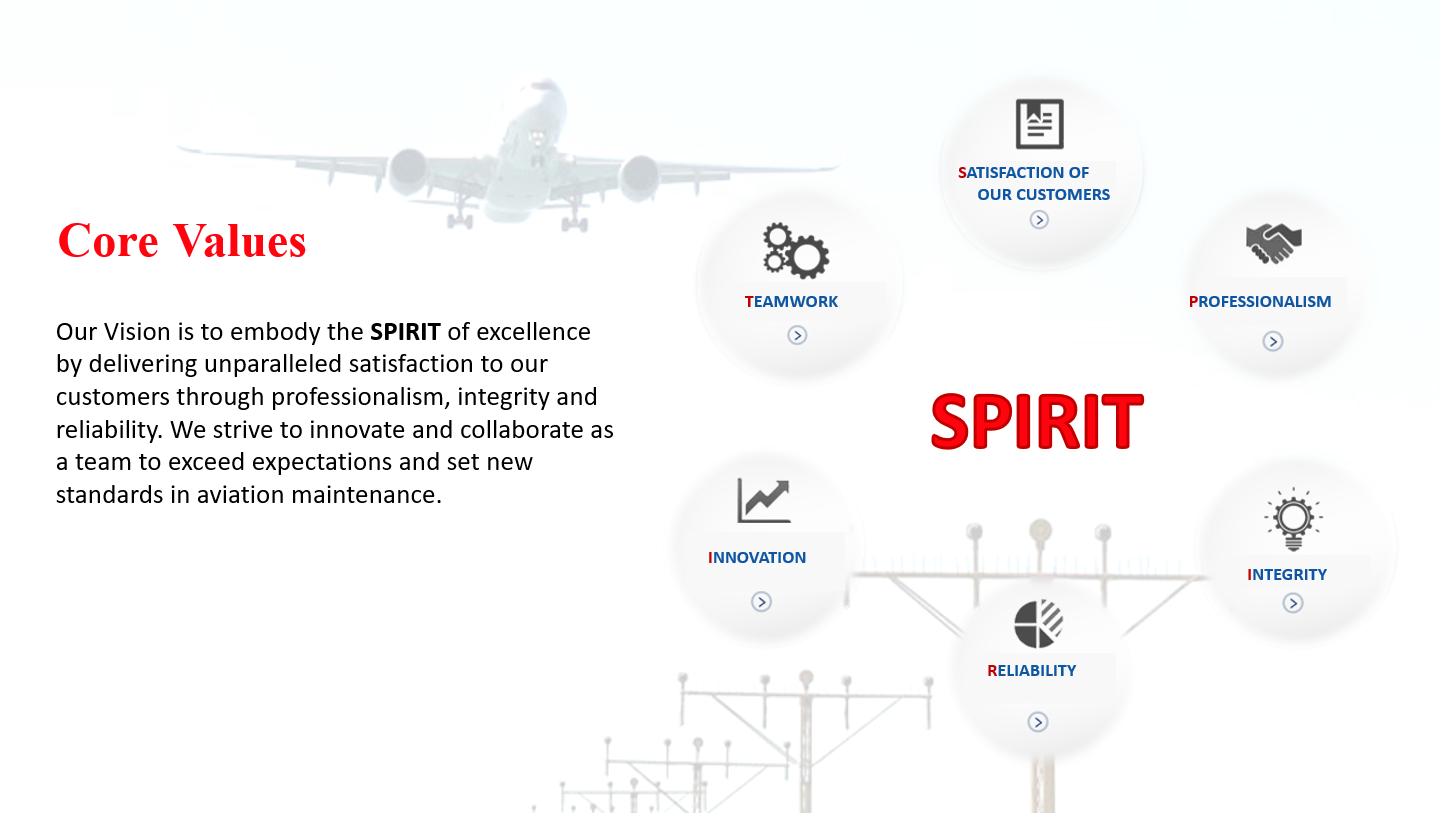 Our Vision is to embody the SPIRIT of excellence by delivering unparalleled satisfaction to our customers through professionalism, integrity and reliability. We strive to innovate and collaborate as a team to exceed expectations and set new standards in aviation maintenance.
Satisfaction of our Customers
We prioritise the satisfaction of our customers above all else, striving to exceed their expectations through high-quality service, open communication, and a commitment to excellence. We believe that our success is directly tied to the satisfaction of our customers, and we work tirelessly to build lasting relationships with each of them.
Professionalism
We are dedicated to upholding the highest standards of professionalism in everything we do, from the quality of our work to the way we interact with our customers.
Integrity
We operate with the utmost integrity, always maintaining honesty and transparency in our dealings with customers, partners, and employees. We openly address mistakes made and eliminate root causes to prevent a recurrence.
Reliability
We are committed to being a reliable partner to our customers, delivering high-quality maintenance and repair services that minimise downtime and maximise aircraft availability.
Innovation
We are dedicated to staying at the forefront of our industry and using innovative technologies and techniques to improve our services and deliver value to our customers.
Teamwork
We place a high value on teamwork, fostering a collaborative and supportive work environment that encourages our employees to work together to achieve common goals.