About Us
Company Profile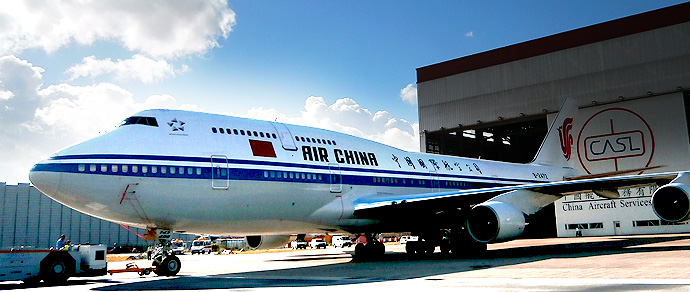 Founded in 1995, China Aircraft Services Limited (CASL) is a joint venture among China National Aviation Corporation (Group) Limited (48%), Hutchison CCF Investments Limited (48%) and China Airlines Limited (4%), providing aircraft line and base maintenance, cabin services and ground services equipment, as well as supply chain management services at Hong Kong International Airport.
Air China, China Eastern Airlines, China Southern Airlines and Xiamen Airlines have representations in the company via the 48% shareholding of China National Aviation Corporation (Group) Limited in CASL.
Apart from operating in Hong Kong, CASL and China Eastern Airlines established a joint venture company Shanghai Eastern Aircraft Maintenance Limited (SEAM) in 2002, providing aircraft line maintenance and ground support equipment services at Shanghai Pudong International Airport and Shanghai Hongqiao International Airport.
By opening its aircraft maintenance hangar at Hong Kong International Airport in May 2009, CASL is capable of providing a higher level of aircraft maintenance services to worldwide airline customers in both aircraft line maintenance and heavy maintenance.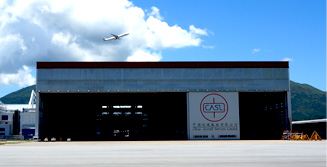 CASL employs more than 700 people with extensive experience and capabilities. We are fully committed to providing the highest quality of services to our customers by focusing on technical development, customer care and continuous improvement.